Cute 10 Day Old Puppies – Adorable Dachshund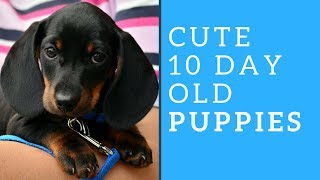 Cute 10 Day Old Puppies – Adorable Dachshund
Cutest Puppies who are just 10 days old… mom is still very protective and caring. She never lets them alone… it is so beautiful and cute to see!
Do you love Dachshund Puppies too? Tell us in the comments below!
Check out our other CUTE ANIMALS HD Videos!
Subscribe to our Channel Now and don't miss any new cute dog videos!